Director
---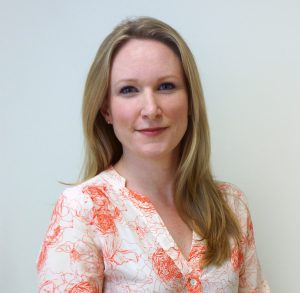 Helena Mentis is an assistant professor in the Department of Information Systems at the University of Maryland, Baltimore County (UMBC) and the director of the Bodies in Motion Lab.  Her research interests span the areas of human-computer interaction (HCI), computer supported cooperative work (CSCW), and health informatics. She has conducted research on using touchless interaction in the operating room, the challenges with training gestural systems, how to sense and perceive movement qualities, the place for gestural interaction in the home, and designing for somaesthetic awareness through movement in the dark. She has also employed a variety of methods in her work, but primarily performs participant observations and interviews throughout a design research process.
PhD Students
---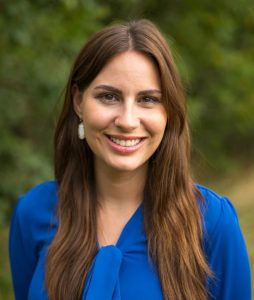 Galina Madjaroff is a clinical assistant professor and undergraduate program director at UMBC as well as a PhD student in Human Centered Computing (HCC). Her current projects focus ​on examining person-centered technologies and how they can improve the quality of life of older adults living with dementia.  ​She is looking at technology as a tool for individualized positive psychosocial intervention for the behavioral symptoms of older adults with cognitive impairment and their care partners.  Galina has several publications including a paper on the Differences in Perceived Impact of Person-Centered Technology on Older Adults' Quality of Life as well as co-writing a white paper on The Power of Language to Create Culture in aging services.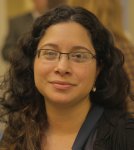 Rita Shewbridge is a PhD student in Human Centered Computing (HCC) at UMBC. Her research interests are in technology for empowering patients and caregivers in their own health management. Her recent research on Parkinson's patient movement assessment during Deep Brain Stimulation led to the evolution of the theory of co-interpretation. Her current research is on caregiver support through mobile applications.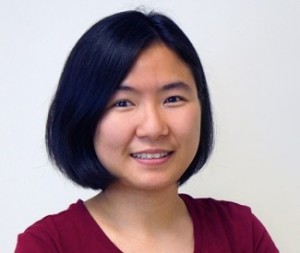 Yuanyuan Feng, M.S.
Yuanyuan Feng is a PhD student in the Information Systems Department at UMBC. Her research interests lie in the intersection of health informatics, human computer interaction (HCI), and computer-supported cooperative work (CSCW). She devotes her time into doing research to improve the quality of care. Currently, she uses theories and techniques from the fields of information science and human computer interaction to examine the collaboration issues in operating rooms and design systems to support information sharing among surgeons.
Kyle Althoff, M.S.
Kyle Althoff is a PhD student in the Department of Information Systems at UMBC. Like any PhD student there are many interests and ideas he has, some half-baked and others not so bad. On a more serious note, his main research interests are focused on Information Sharing and Social Media. He is interested in how individuals use social media and similar platforms to convey their voice or message for the purposes of individual empowerment. He is trying to identify how and why individuals share information for purposes of empowerment and what meaning does sharing this information afford the individuals who choose to share it. This work is mainly rooted in the area of activism, but is also being explored through the lens of individuals who have chronic and terminal illnesses.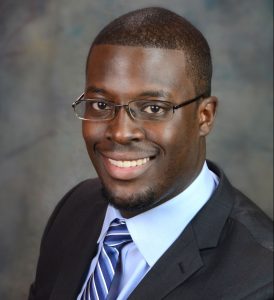 Ade is currently pursuing a Ph.D. in Human-Centered Computing at UMBC. He has a special interest, not limited to, in ubiquitous/pervasive computing and the use of embedded systems within appropriate and assistive technology. He is currently conducting research to investigate the feasibility and benefits of low overhead telerehabilitation systems that are highly portable, affordable, and effective for patients in low-resource communities. Ade has a strong passion to promote science, technology, engineering, and mathematics to future collegiate students, not only within academia, but within entrepreneurship. Ade has interned/conducted research at Ateneo de Manila University (Philippines), Intel Corporation, IBM Research, and African Leadership University (Mauritius).
Master's Students
---
Jatin Chhikara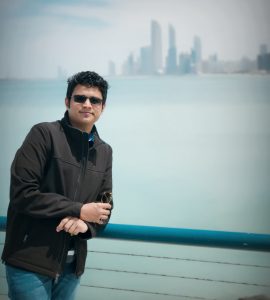 Bhushan Sontakke
Bhushan Sontakke is a Graduate student pursuing his Masters in Information Systems at the University of Maryland, Baltimore County. His Research interests involve improving Healthcare industry with the help of Information Technology. He is currently working on the project "Telestration in Surgical Training", helping to enhance the telestration program, performing Data Analysis, and running the study at Anne Arundel Medical Center.
Ganesh Pradhan
Ganesh Pradhan is currently pursuing his masters in Information Systems from University of Maryland Baltimore County.His research interest lies in designing,prototyping and developing new systems to better aid the healthcare industry using new and advanced technologies.Currently, he is conducting a research on the project "Stroke Tele-Rehabilitation", where he is inclined towards coming up with an efficient, cost effective system that will help all the clinicians and therapists to better gauge the progress of the stroke patients by analyzing the data of the patients movements.To achieve the same he is attending observations and studies at University of Maryland Medical Center.
Undergraduate Students
---
Jordan Ramsey
Jordan Ramsey is currently working on the "Touchless Interaction in the Surgical Theater" project, helping to develop a gestural surgery telestration program using the Microsoft Kinect. She is a rising senior Computer Engineer. She is also a member of the Meyerhoff scholars program. Post graduation she intends to continue on to get her PhD in Biomedical Engineering. Her research interests revolve around bridging the gap between Engineering and Medical sciences.
Ezana Dawit
Alumni
---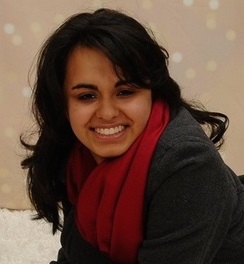 Veeha was a junior in Computer Science at NC State University and came to the BIMLab as a 2015 CRA-W DREU intern. She worked closely with PhD student Yuanyuan Feng on her project and helped deploy the Myo/Kinect project. At her school she is a CSC Ambassador and advocates for more women in the field. Post- graduation she plans on getting her masters, in what is still undecided. Fun facts about Veeha is that she is double-jointed at her elbow and she loves taking pictures.
Meredith Evans
Meredith was a senior Information Systems major at UMBC who worked in the BIMLab Summer and Fall of 2015. She helped a lot in moving the Kinect telestration program forward and at graduation received the Outstanding Senior in Information Systems award.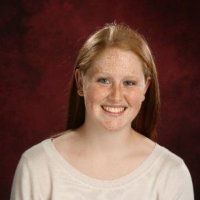 Courtney was a rising sophomore in Computer Science at Clark University when she came to the BIMLab as a 2014 CRA-W DREU intern. She worked closely with PhD student Rita Shewbridge on her project developing and deploying a sensor for Parkinson's movement assessment. Her experiences made such an impact on her that she switched to the pre-med track majoring in biology and minoring in public health and bioinformatics. She plans to attend medical school after graduation.